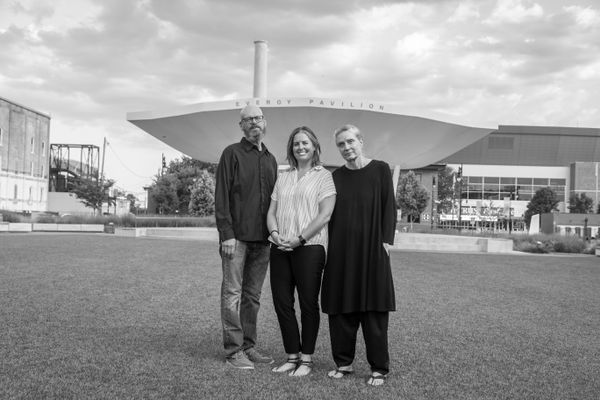 Moddelmog Hardin & Mayo (MHM) have been performing together since 2017. 
From jazz to folk, originals to pop, and Americana to world music, MHM roams over an adventurous musical landscape. They can be seen at festivals, concerts, clubs, and more. Led by the stunning vocals of Nikki Moddelmog, Dennis Hardin on mandolin and Susan Mayo on cello create a unique blend of string backup and interludes. All are consummate and experienced musicians in their own right and create a magical combination when mixed together. 
Nikki Moddelmog's (vocals) distinctive musical style puts her in good company on the folk-pop spectrum, somewhere between Ani DiFranco and Patty Griffin. Her songs are at once deeply personal and profoundly universal, and her onstage manner is a delightful blend of supreme confidence and awkward self-consciousness. One reviewer called her "a charming and disarming mélange of contradictions." 
Dennis Hardin (mandolin and guitar) has been a fixture in the Wichita acoustic music world for the last couple decades.  Playing with a number of local and regional performers over that time, he's collected a variety of songs and a trunkful of instruments on which to perform them. He has gathered up tunes from all over the musical spectrum and arranged them for guitar, mandolin, octave mandolin, tenor tele and the occasional uke.  
Susan Mayo (cello) is active in the classical world, playing with the Wichita Symphony, but also with the Switchgrass String Quartet, one of the only improvising string quartets in town, the folk-jazz group Multifarious, and other alternative ensembles.  She runs Flint Hills Counterpoint an ecology/arts non-profit.
Previous events
Pizza, Beer and Tunes. A perfect Friday night.